SouthEnd Winery & ClearCut Distilling Co.
A Message to all you lovely folks
Hello and hope you are all staying healthy and happy.  We are OPEN in November for tastings on Saturday and Sunday 12-5 pm.  We are also available via e-mail orders with DELIVERY to Quadra, Campbell River & the Comox Valley ONLY, please 2 bottle minimum.
SHIPPING is available for more than 6 bottles within BC. Our Covid-19 protocols are just below, so please feel free to read them.
You can also buy our wines at both grocery stores on Quadra Island.  This is a very strange time for all businesses so we thank everyone who has supported us this year and all years previous.
Cheers,
Ben & Jill
Covid -19 Procedures
To ensure the health and safety of all, we have enacted the following:
Increased sanitation of high touch surfaces

Increased hand washing and sanitation by us

Encouraging the use of debit and credit cards rather than cash

Decreased capacity for both the Wine Shop/Patio

Hand sanitizer will be provided

Please limit your stay to 1.5 hours if other people arrive as we have limited patio seating.
By Mail
We are now making it easier to purchase our wine through email orders.  Please email us hello@southend.ca for more info.  We're still small enough that we answer each email personally.
There are options for delivery:
 Free delivery to Campbell River and the Comox Valley, 2 bottle minimum please.  Delivery date will be determined at order.
 Shipping via Canada Post in BC only, 6 bottle minimum please, sorry rest of Canada.
SouthEnd Winery
We make a variety of wines,  red, white and fun from grapes grown here on the Farm as well a small amount from the Comox Valley.  We keep it small and local in accordance with our principles.  We use a minimal amount of sulphites and our vineyard is grown organically with no pesticides or herbicides.

Red
2018 Quintage 
12.3%  2018 Leon Millot and Marechal Foch and , barrel aged for 12 months and blended with steel aged 2018 Marechal Foch and Leon Millot, this is a lovely lighter bodied red wine perfect for serving with red meats, pizza, sushi, what have you. Grown here on the Farm and in the Comox Valley.
$20.00  excluding taxes and bottle deposit – 750 ml bottle
2018 Principles
13.5% 2018 Cabernet Franc from the Osoyoos area, barrel aged for 12 months and blended back with steel aged 2018 Cabernet Franc.  This is a bigger red than what we can grow here on the Island.
$20.00 excluding taxes and bottle deposit – 750 ml bottle
White SOLD OUT OF WHITES!
2018 Notch  SOLD OUT
11% Often we are asked if we have something like a Chardonnay to which we have to respond "No"  but now we have Notch (aka NOTCHardonnay), American oak aged 2018 Petit Milo.  Grown here on Quadra as well as in the Comox Valley!
$20.00 excluding taxes and bottle deposit – 750 ml bottle
2019 Virga SOLD OUT
12.4% Estate grown, this is wine that is reminiscent of a Sauvignon Blanc, green pepper notes mingle with pineapple fruitiness.  Sweeter tasting on the tongue but actually a dry wine. 
$17.31 excluding taxes and bottle deposit – 750 ml bottle
Rosé and Other Fun Things
2019 Bara SOLD OUT
11.6%  Blend of 2019 Leon Millot and 2019 Petit milo co-fermented then pressed off (a little later than I would have liked) and finishing fermentation in a steel tank.  It's ALWAYS time for Rosé!
$17.31  excluding taxes and bottle deposit – 750 ml bottle
2018 Jimmy K
11.6%  Bubbly!!! Need we say more?  In a half size bottle for more fun!
$12.95  excluding taxes and bottle deposit – 375 ml bottle
2021 Gathering COMING SOON!!
22%  Fortified petit milo wine, a sweet dessert style wine infused with Chai tea spices from Gathering Place, Cortes Island.
$20  excluding taxes and bottle deposit – 375 ml bottle
ClearCut Distilling Co.
Our newest idea, ClearCut Distilling Company takes the wine we've made at the Winery and distills it into some fun spirits.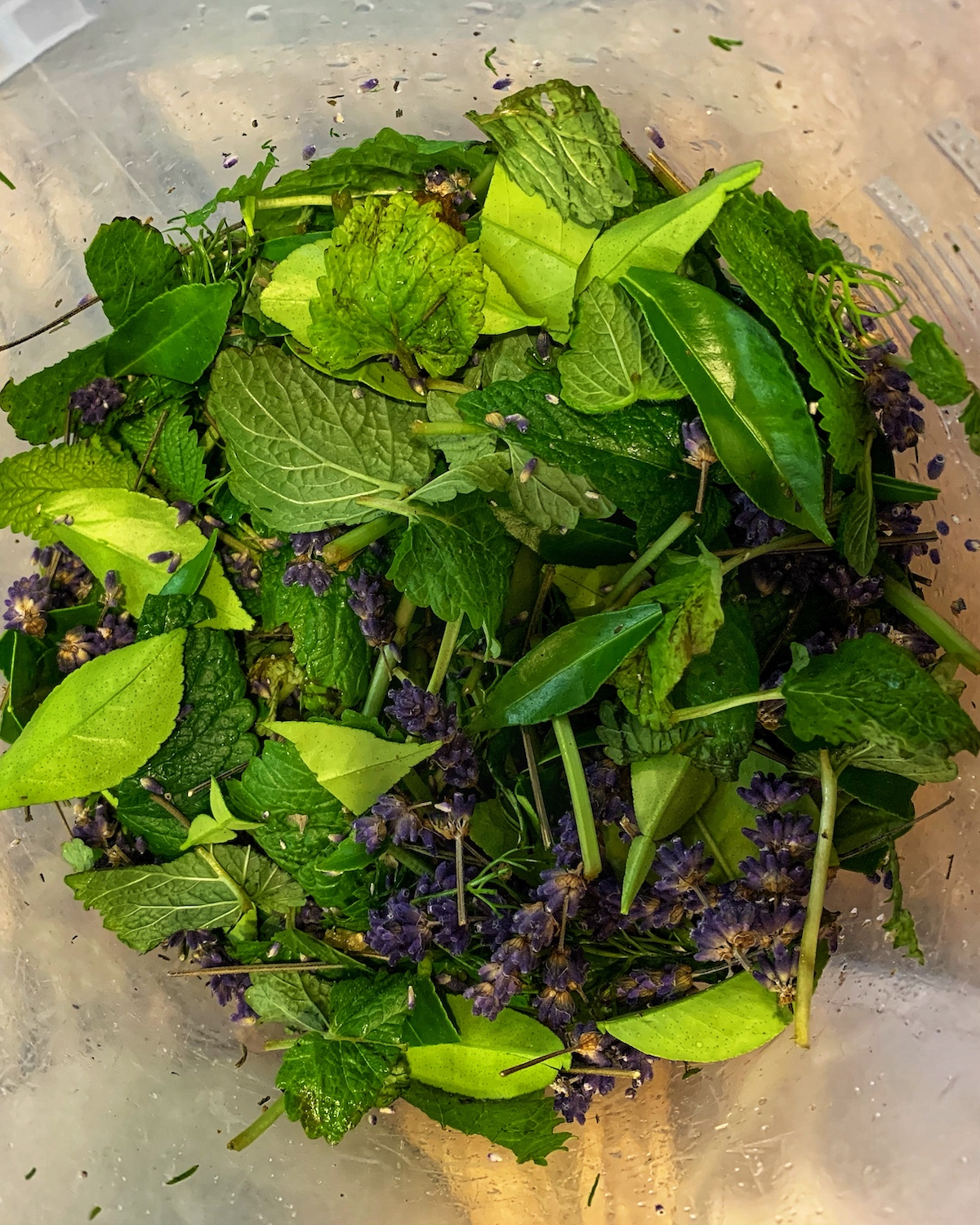 Botanically Incorrect Gin
38.5%  This is a true farm grown spirit.  We handcraft our spirits in small batches from the wine grown and made at our Winery and the botanicals are foraged and grown on the Farm.   As botanicals change with the seasons so goes the gin.  This is not your traditional gin but it's Botanically Incorrect!
$25.00  excluding taxes and bottle deposit – 375 ml bottle
Brandy 319 
40%  This brandy is distilled once to preserve the flavours of the base wine that was grown and fermented on the Farm and then bulk aged in glass demi-johns with medium toast American Oak.  
$25.00  excluding taxes and bottle deposit – 375 ml bottle
Find Us!
Our wine can be found at
Quadra Island
       Heriot Bay Tru-Value, Quadra Island BC
       Quathiaski Cove Tru-Value, Quadra Island BC
Campbell River
             Beachfire Brewery and Nosh House, Campbell River, BC
Picnics at the Winery FINISHED UNTIL NEXT MAY!
We carry the following for you to mix and match to make your own gourmet/locally sourced picnic while sipping a glass of wine in one of our picnic areas overlooking our vineyards.
Comox Camembert, Pacific Wildfire and Aged Farmhouse Cheddar from Natural Pastures, Comox Valley
Various cured meats sourced from Yellow Dog Trading Co., Quadra Island
Smoked salmon, Salmon Pate and Crab pate from SeaChange Foods, Quadra Island
Chocolates from LB Sweets, Quadra Island
Jams and Jellies made here at SouthEnd Farm and Bad Wolf Farms, Quadra Island
We provide a cutting board, platter, napkins and knives, please return these.
Enjoy!
SouthEnd Chicken and The Shack
In addition to the winery (because we're not busy enough) we run a small pastured meat chicken farm from May to October with birds raised in small flocks as well as The Shack Vacation Rental which you can either book here or email us directly if you are interested in staying on the farm.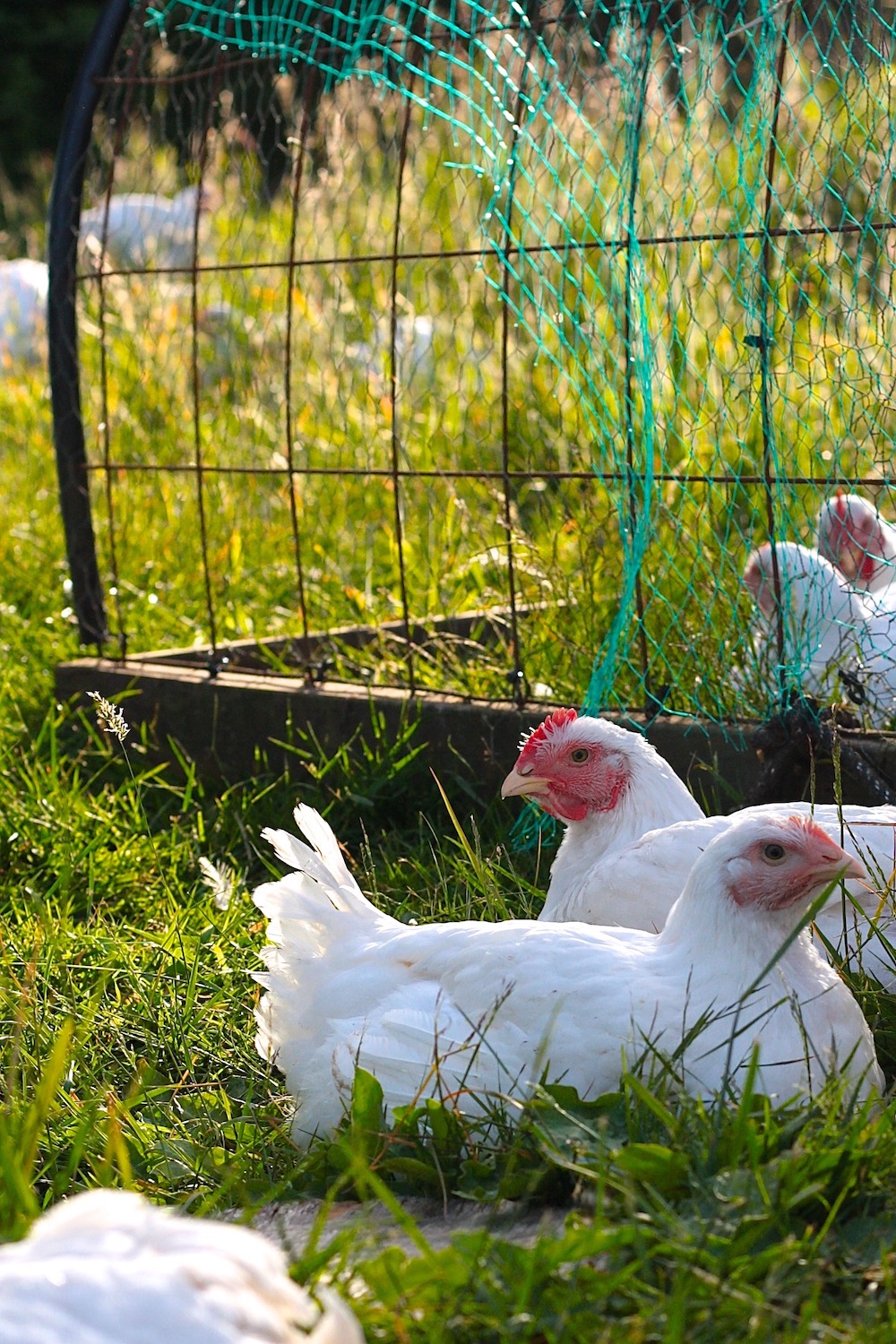 Chicken
We raise small flocks at a time and they are treated with respect and love until we harvest them.  We are VIHA licensed (E License) and we are able to slaughter them ourselves rather than subject them to additional stress by taking them to an abattoir.
We started doing this because we wanted to provide wholesome food for our 2 girls and we wanted them to understand where their food originates. We are only able to sell directly from the farm, we sell out quickly so if interested please call us at 250-285-2257 to reserve your birds.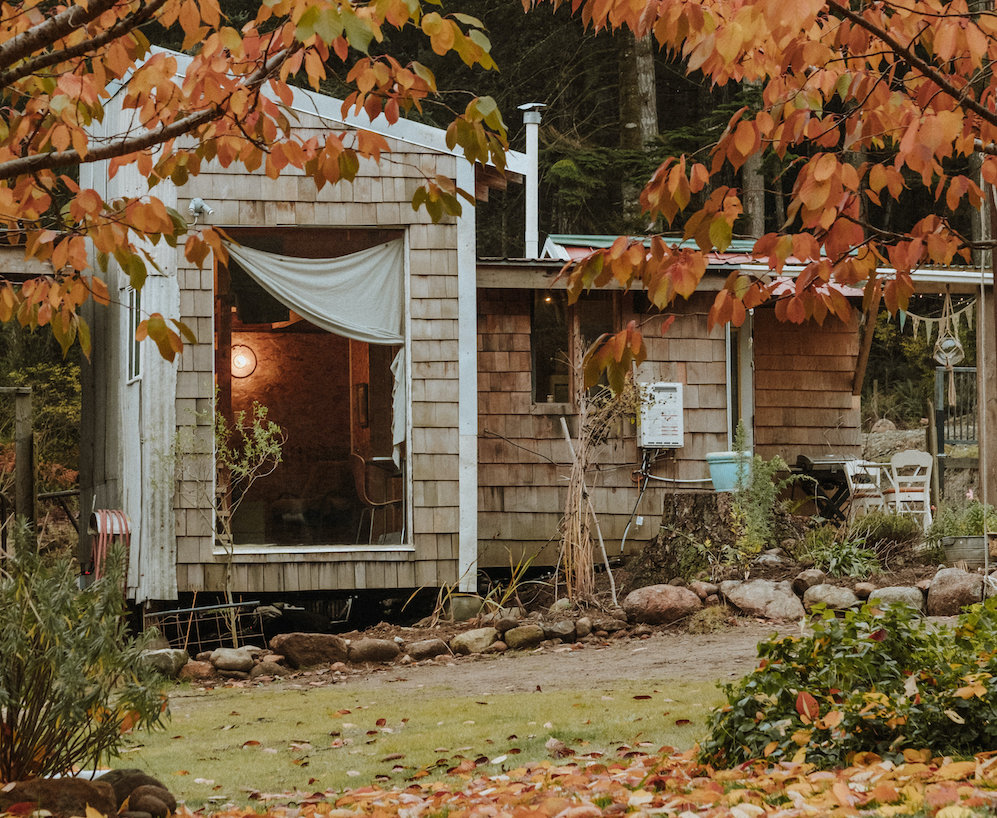 The Shack at SouthEnd Farm
We've built a charming (in our humble opinion) tiny house that has its own entrance and patio with a separate toilet room accessed from the patio. There is a kitchen that is fully stocked with vintage Le Creuset cast iron pots and a propane cooktop. The queen bed is in the loft of the living area and the living area has a cozy couch for curling up and reading on as well as a propane fireplace for heat and ambiance.
You have your own little patio with an outdoor table and fire pit. There's a BBQ and you have your own driveway. Our house is right beside the Shack so you may see us going to the chicken coop or wandering around the yard gardening etc. We're around so will be able to clarify when you arrive at the farm.